Sanoxy launches RGB Gaming Mouse for gamers with Honeycomb design, 7200DPI, RGB Backlit and 6 Programmable buttons. Sanoxy's new Gaming Mouse enables Gamers to success more in their game and durable material offers quicker movements and increased ventilation which is preferred by most gamers because of it's 0-DELAY performance.
Honeycomb design of this mouse decreases it's weight and increases performance of the player. 7200 DPI is where the things get real, if you want success in your game you want to adjust your DPI according to your game/role or your physical space. With it's brand new sensor our mouse helps you to choose whatever DPI you are comfortable with. Do you play some MMORPG's or other games that require fast reflexes ? Help yourself with this mouse's 6 Programmable buttons. Assign them whatever button you may want to access easily and with RGB Backlit, feel the soul of the game.
"Sanoxy continues to develop gaming accessories including Mice and Keyboards for those looking for a lightweight, multi-platform compatibility designed for top gaming performance at competitive pricing" said Farah Avci Director of Marketing, Sanoxy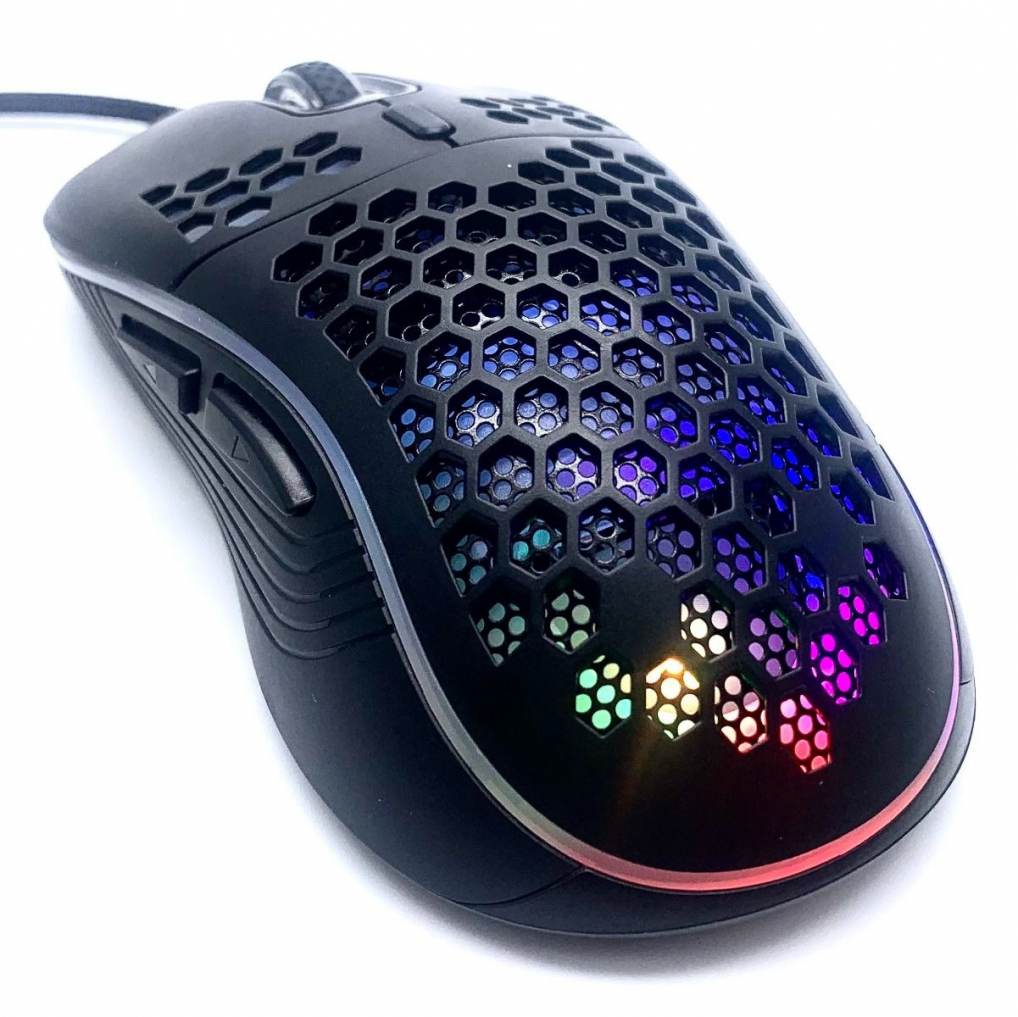 Key Features:
8 modes of RGB: WAVE / BREATHING / RESPONSE / NEON / TAIL / STEADY / COLORFUL STREAMING / OFF.
Easily adjust different lighting modes or switch off the light by DPI-/+ button
Ergonomic design and Honeycomb surface provides comfortable grips, and better gaming experience.
Plug and Play
Check out our video on YouTube

For more information visit
https://www.sanoxy.com
Check out our other wired mouses
https://www.sanoxy.com/index.php/computer-accessorries/wired-mouse.html
Sanoxy USB RGB Gaming Mouse, Honeycomb Lightweight Gaming Mouse 7200DPI, RGB Backlit and 6 Programmable Buttons is available on Sanoxy.com with a price of 19.99
About Sanoxy
SANOXY a USA brand established in 2005, partners with highly skilled computer professionals and engineers with experience in Wireless Networking and 4G/5G Mobile Products. Sanoxy focuses on the research, sales and marketing of Wireless Networking and Computer products for the OEM-Private Label product development technical support and after-sale services.
SANOXY is a headquartered in Irvine, California.
Editor's Note: For additional information or executive interviews, please contact Farah Avci, Sanoxy, 17961 Cowan B Irvine, CA USA 92614
SANOXY is registered trademarks or trademarks of Speed InTech LLC in the U.S. Canada, EU Madrid Protocol | USPTO. All registered trademarks by respective owners.
For more information please visit: https://www.sanoxy.com/index.php/support/contact-us.html