Sanoxy is back with another useful product that will make your life easier. HDMI Switcher by Sanoxy this time with 2×1, 3×1, 4×1, and 5×1 alternatives. Connect all of your devices to this small box with its many possibilities and control it with the included remote. There's no need to get up from your couch any longer. With the provided adhesive sticker, simply stick the receiver somewhere you can point your remote and you're good to go!
Nowadays, we have consoles, computers, or small boxes with operating systems loaded, and it's unlikely that we have a separate screen for each of them, and our screens don't always have a lot of ports. You may split a single HDMI source into two, three, four, or five outputs using Sanoxy's HDMI Splitter. 3D and FullHD1080P are supported by our HDMI Switch. Connect your PCs, consoles, media players, or any other HDMI-equipped device to enjoy 12-bit rich color video with DTS Digital and Dolby Digital sound.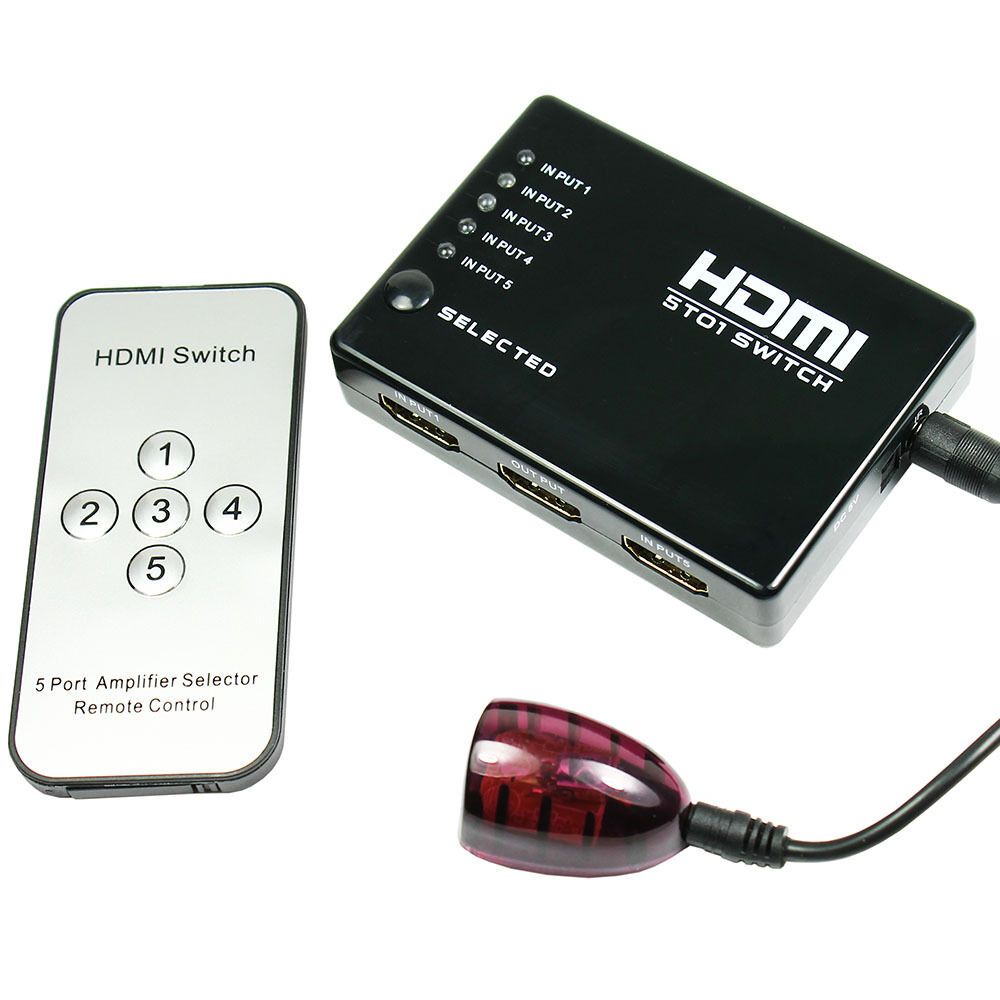 Sanoxy's new HDMI Switcher is available at Sanoxy.com, Amazon and Walmart with a suggested retail price of $17.99 for 2×1, $18.99 for 3×1, $22.99 for 4×1 and $24.99 for a 5×1.
Check out our video on Youtube
Key Features:
No power supply needed. External IR receiver base w/ remote
Support HDMI1.3b Support highest video resolution 1080p.
Discrete IR remote (included)
Support compressed audio such as DTS Digital, Dolby Digital (including DTS-HD and Dolby True HD) Support 3D
Sanoxy 3×1 HDMI Switcher
Connects three HDMI inputs to a single HDTV, compatible with Nintendo Switch
Maintains high resolution video – beautiful, sharp HDTV resolutions up to 1080p
Support Full HD 1920x1080p and 12-bit deep color, retaining the crispy clear images
Support LPCM, DTS/DTS-HD, Dolby Digital/Dolby True HD
Auto HDMI switching and/or switching with a remote control
For more information visit
https://www.sanoxy.com
About Sanoxy
SANOXY a USA brand established in 2005, partners with highly skilled computer professionals and engineers with experience in Wireless Networking and 4G/5G Mobile Products. Sanoxy focuses on the research, sales and marketing of Wireless Networking and Computer products for the OEM-Private Label product development technical support and after-sale services.
SANOXY is a headquartered in Irvine, California.
Editor's Note: For additional information or executive interviews, please contact Farah Avci, Sanoxy, 17961 Cowan B Irvine, CA USA 92614
SANOXY is registered trademarks or trademarks of Speed InTech LLC in the U.S. Canada, EU Madrid Protocol | USPTO. All registered trademarks by respective owners. (https://www.sanoxy.com/)